Headunit LCD monitor camouflage
December 26, 2006
Headunit LCD monitor camouflage
Task
Achieve OEM appearance of the car when LCD monitor is not under operation.
More Info
LCD monitor is installed deeper in the double din area, creating a sort of indent area. This indent allows to hold dummie radio faceplate.

Official mp3car.com release
This front panel, that looks like OEM radio, hides LCD monitor from public eye.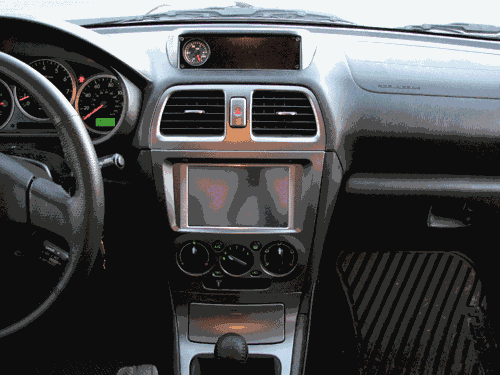 Easy and simple attachment of a dummie camouflage plate.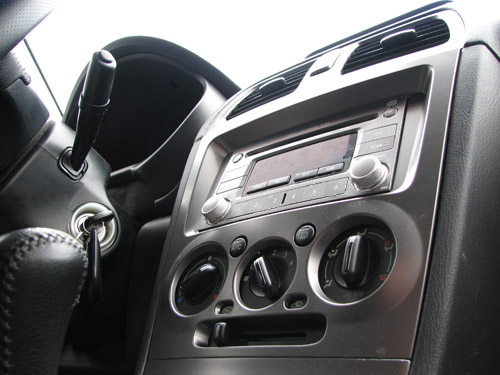 When outsider looks, there's little suspicion that there's a monitor installed behind OEM radio faceplate.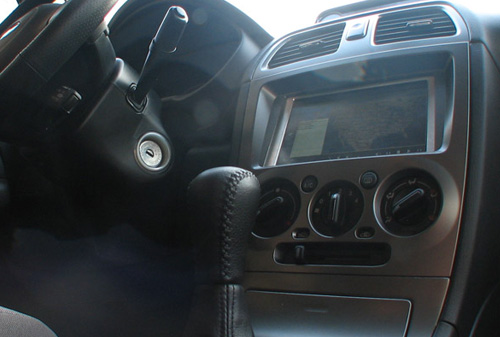 This is how LCD monitor appears when in use.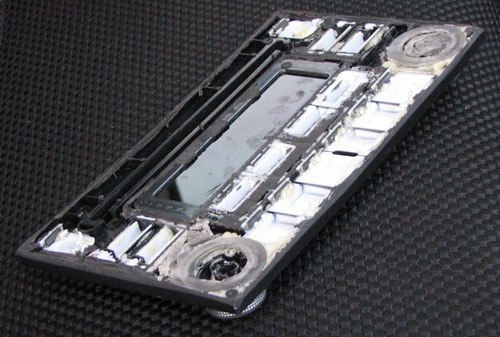 Face plate behind the scene.