Dodge Neon Mesh Grille
February 1, 2002
Dodge Neon Mesh Grille
Task
Loose the stock radiator grille; design and produce a usable prototype of a new sporty and prettier looking front radiator grille.
Dodge Neon — a popular budget car on the North American market.

An idea to «redesign» the ugly-looking radiator grill on, at that time, my car, simply dropped onto my shoulders out of nowhere. Luckily, I had a big piece of universal industrial grille in the trunk of my car, which I picked up in Northern New Hampshire. So I went straight ahead into collecting a set of instruments I needed to start working on this project immediately.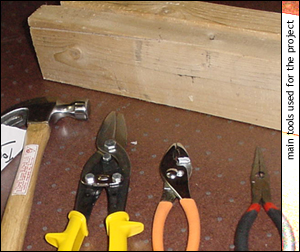 Main tool set for the project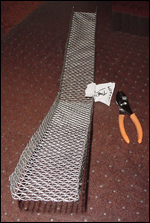 1). measuring and cutting the grille to the shape of a final product






2). all corners to fit under the hood as well as a little gap for opening the hood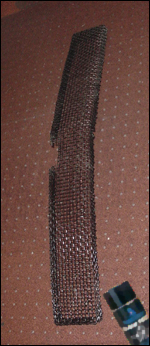 3). a first layer of paint






Few weeks later






Tint-spray for the directional signals (to completely black out the front of the car)