Showcase Carwrap
August 25, 2004
Showcase Carwrap
Contract
SignsNow299, Newington, CT
Starring
Design
Vladislav Kulchitski

Installation
Randy Hamilton and Vladislav Kulchitski
Task
Design graphics for the courtesy shuttle promoting brand awareness in Bourne,MA and Cape Cod area.
More Info
showcasenissan.com, nissan-usa.com.
Showcase Nissan is NISSAN dealership in Bourne,MA. Showcase Nissan is the only dealership in Massachusetts to receive a distinction award in 2004. Two years in a row, Showcase Nissan was awarded with "Owner First Award of Excellence".

Vehicle: NISSAN Quest.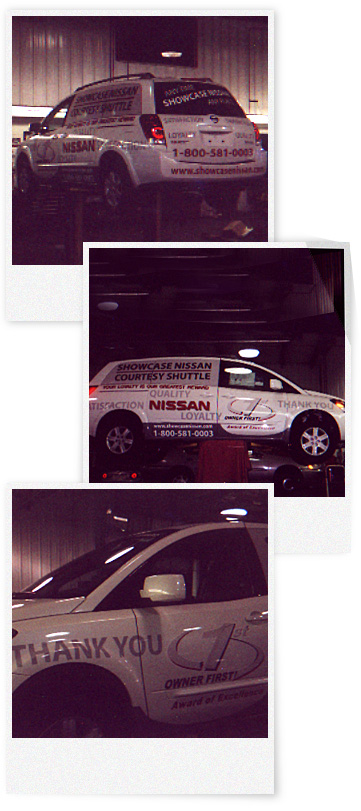 This is how this van looks today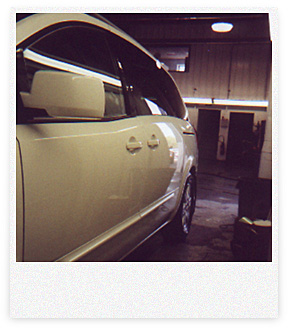 Brand new Nissan Quest van before graphics installation